Last week's Plus/Minus was overdue and below par, and then we didn't write as much as we usually do in a week, and this week's is also a couple of days late, so you probably hate HIHW right now, but HIHW still loves you. See? I'm making this Plus/Minus all fancy and up to standard.
PLUS
+
To our Hamilton Bulldogs for clinching their division title! Take THAT, other AHL teams!
+
To this guy...
because for some reason this made me laugh really, really hard. Congratulations, Hunter Bishop's cousin! Welcome to the fam.
+
Six wins in a row. Plus an OT loss that gave us one point, so six and a half wins in a row. Go Habs Go!
+
Plekanec's injury didn't seem to be that serious! For once in our lives!
+
To the Habs fan in Toronto who attended Saturday's game wearing a Kostopoulos jersey.
MINUS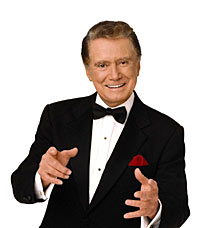 I hate you right now, Regis... what? It's Regin with an N? Whoops...
-
Let's be honest, it would have been nice to beat the Leafs. And the Sens.
-
Bob Hartley gets the quote of the week: "Une game de hockey c'est comme la vie. Tu sais que ca va être un party mais faut que tu decides quand." (For you people not working in francophone offices, that roughly translates to "hockey is like life, you know it'll be a party but you gotta decide when.") If he never gets another coaching job and tires of being on RDS, he could always try his hand at writing American Pie movies.
-
I gave myself a standing obligation to give Alain Crete a minus every time he wears that terrible eyesore of a camel jacket. So here it is. At least he's wearing it less often.
- File this under "words I never expected to put in the same sentence": I'm really glad that Travis Moen didn't lose an eye.
-
Ryan O'Byrne, as I've said before, is steadily improving, but in order to really be Fancy New O'Byrne he needs to spend less time in the penalty box.
-
Paul Mara's gone. Stupid shoulder surgery.
There's nine games left in the season. Nine games for our Habs to kick a little more ass before the toughest part of the year. Let's get it together, fans, and lose our minds in preparation for the playoffs. I promise I'll try to be here along with you, as long as the Internet permits it.
Go Habs Go!