The best things about summer have come and gone, so I guess it's time for me to enjoy my favourite weather and look forward to the next hockey season. Or, actually, look back on the last season. (That'll take all of three seconds.) Sounds like the perfect time to bring back one of my favourite features: the Hab It Her Way Awards! This year, instead of posting nominees, I've chosen the winners on my own. (Sorry!)
So, without further ado, here are our more traditional categories:
The Youppi! Trophy for Best Hab of the Season
Here,
Brendan Gallagher
, this is for you. You know, on top of the 28 points, 2 playoff goals, NHL All-Rookie team, Calder nomination, and unconditional love of an entire city.
The Leslie Knope Trophy for Acts of Kindness
Hal Gill saved an owl's life! We've always known that he was a nice guy who seems to treat his teammates really well, but not everyone would go out of their way to save an animal, so this deserves an award.

The Coach Taylor Trophy for Favourite TV Person (Sports)
As usual, this award goes to James Duthie. From his roles in TSN's sketch comedy efforts to his relaxed professionalism in-studio, I don't think I've ever seen a segment where Duthie seemed out of sorts. If there was a clip reel to accompany this award presentation, it would just be of James Duthie, between periods of Team Canada's first game at the World Juniors, around 4 AM EST, saying "If you're watching one of our later rebroadcasts or if you recorded this game to watch later, suck it up next time." It was the most hysterical thing I have ever heard at 4 AM.

The Benedict Cumberbatch Trophy for Best Name of the Draft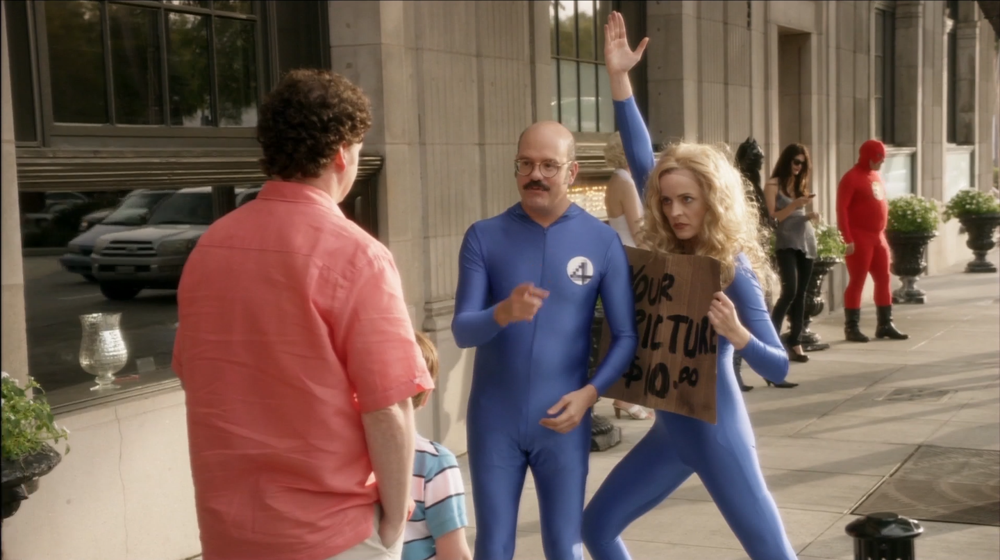 Last year's draft was rife with excellent names. This year, not so much. But still, there's no denying the awesomeness of a name like
Ben Storm
. They waited until the sixth round to draft a guy named Ben Storm? Dude sounds like a superhero! And he was drafted by the Avalanche. That's synergy if I've ever seen it.
Honourable mentions: Stephon Williams (NYI's hottest club) and Rasmus Ristolainen (BUF.)
The Pierre McGuire Trophy for Best Playoff Moment
Thank you, Dave Bolland, for scoring a last-minute Stanley Cup winner and saving us all from the clutches of the evil Bruins!